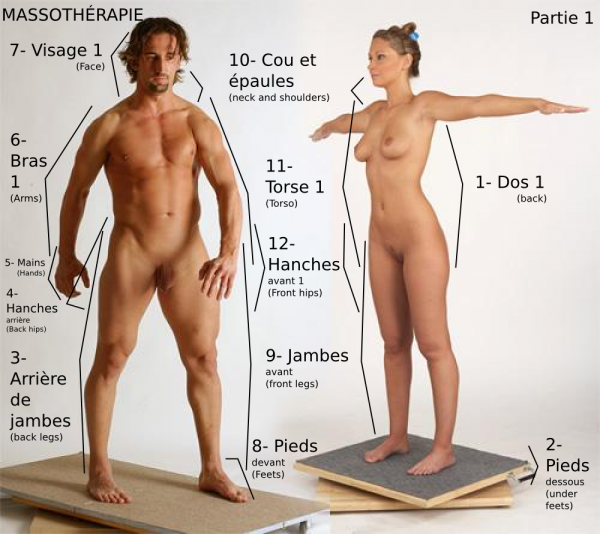 THERAPEUTIC MASSAGE

Suggested donations*
Inscription**
15 $

Photocopies

 5 $

20 $

PART 1

Theory

75 $

Back
1- Back 1
25 $
2- Feets (sole)
15 $
3- Legs
20 $
4- Pelvis
20 $
Back revision
35 $
 Back:

parts 1

total 210 $

Front
5- Hands
20 $
6- Arms 1
15 $
7- Face 1
25 $
8- Feet (top)
15 $
9- Front legs 1
15 $
10- Neck and shoulders
20 $
11- Torso 1
20 $
12- Front pelvis 1
20 $
Front revision
40 $
Front and back revision
65 $
Exam part 1
60 $
Front

part 1

total 315 $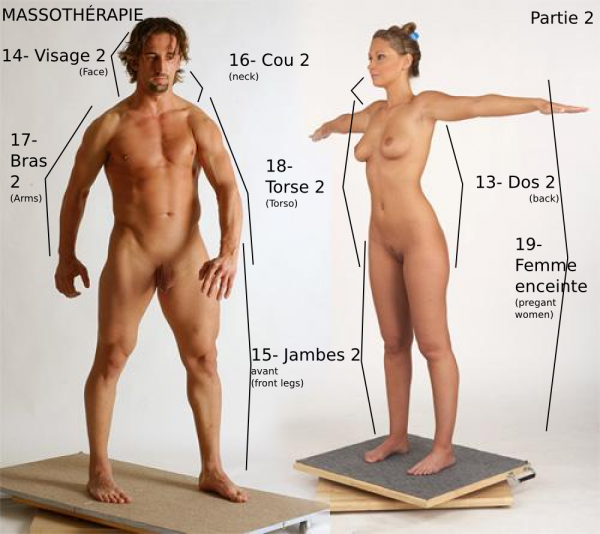 PART 2
13- Back 2
20 $
14- Face 2
25 $
15- Front legs 2
20 $
16- Neck 2
20 $
17- Arms 2
15 $
18- Torso 2
20 $
19- Pregnant women
30 $
Revision part 2
40 $
Exam part 2
60 $
Part 2

total 250 $
Total therapeutic massage: 870 $
(40 hours)

 Rebate

with advance payment:

for therapeutic massage lessons: 785 $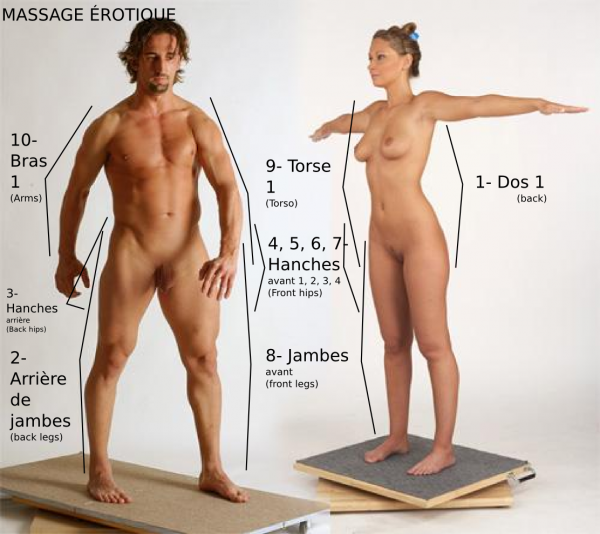 SENSUAL MASSAGE

>
Inscription**
15 $

Photocopies

 5 $

 Sub-total:

20 $

Theory
50 $
Back
1- Back 1
20 $
2- Back legs
20 $
3- Back pelvis
20 $
Back revision
30$
Total back
110 $
Front
4- Front pelvis 1
20 $

Promotion 

Free front  pelvis lessons #1, 2, 3, 4 if take with any other course
5- Front pelvis 2
20 $
6- Front  pelvis 3
20 $
7- Front  pelvis 4
20 $
8- Front legs
15 $
9- Torso
20 $
Front revision
35 $
55 $
Exam
55 $
Front total 260 $
Erotic massages total: 315 $

 Contact

10- Back

 30 $

pelvis

 20 $

Back and front revision

 35 $

Exam

 35 $

120 $

13- Man fertility massage

14- Preventive massage

against prostate cancer

Free

Free

Erotic massage sub-total: 560 $

 Advance payment discount: 

– 145 $

Erotic massage total: 415 $

(30 hours)

Sous-total total combo therapeutic massage

and erotic massage

1 430 $
Combo rebate***

-300$

Total
1 130 $
(65 hours)
Taxes included
It is possible to take courses à la carte, only for parts of the body you want to choose.
Two diplomas degrees are available:

– Massage therapist introduction diploma (basic formation) (40 hours).

– Professional sensual masseuse diploma (30 hours).

The two formation combo is a total of 65 hours.

Note: For all degrees diploma, courses related to the degree must be followed.

Free lessons available

 in exchange of:

-Photo shooting and/or

-Video shooting

For print and web school material

-Rates are for private courses (1 person).

-25% rebate is available, for each masseuse, for group training.

-Lessons with appointment, following your availabilities. See availabilities calendar:

here

.

For international or out of town students, we offer a very afordable lodging with our partner:

* Donations suggested to two non-profit organizations that we fund.

** If you follow the 2 sets of courses, you must pay the registration fee only once.

*** The discount applies to full payment. Does not apply to payments lesson by lesson.

**** To be able to give insurance receipts a training of 400 to 1000 hours is requested by the insurance companies. This training is not available here.
It'is a training for personal use.
Options:
You can bring your sheets and towels free of charge
Or rent sheets and towels for $ 5 per course.
We also sell second-hand cloths for $ 5 or $ 10
Manual: coloring anatomy
Required equipment to take notes
Optional courses:
13- Course pelvis avant 5 (oral)
14- Course front pond 6 (natural)